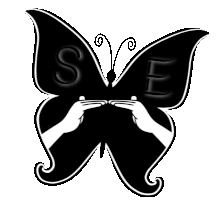 We Teach

Basic
New Zealand
Sign Language
Our team is made up of both Deaf people and hearing people. We only use tutors who are Deaf as they know their language and culture the best.We use hearing people to go around businesses and communicate to hearing businesses the needs that exists. We will only have people on our team who are passionate about our vision and mission. As we are a social enterprise we won't accept people who are in it to make money, they need to be passionate about making a difference in social change.
I was born hearing and at the age of five I contracted bacterial meningitis. As a result, I became profoundly Deaf. This, of course, was very hard for my parents and they wanted to give me the best support they could.. I was fitted with hearing aids and learnt how to lipread. I was introduced to sign language at age ten and was mainstreamed in Christchurch with the invaluable support of a Teacher of the Deaf beside me through my schooling years. I am now married with two children and my entire family is hearing.
​
In 2013 I decided to enroll in a New Zealand Sign Language (NZSL) course with a friend of mine who thought it would be interesting and fun to do. It certainly was! I was reconnected to a piece of me! I went on to complete NZSL Level 3. I am a member of the New Zealand Sign Language Teachers Association (NZSLTA) and plan to go to Victoria University in Wellington to complete the Certificate in Deaf Studies soon. I work at Canterbury University and Christchurch College of Education on a casual basis teaching NZSL to beginners.
I am also on the Board of the Deaf Society of Canterbury Inc.
​
I have been aware of the communication barrier from a young age and have experienced isolation in some areas such as social inclusion, important instructions and general everyday conversations. I received speech therapy when I was younger. This has allowed me to use my voice to support those in the Deaf community today.
​
As I have a good understanding of the gap between the Deaf and hearing communities, my goal is to help bridge that gap to allow Deaf and hearing to communicate effectively with basic, everyday signs.
​
It is so easy to learn basic NZSL. I know that our goal at Sign Equity will have a big impact and will benefit so many people.
FOUNDER, DIRECTOR AND NZSL TUTOR
Business Development Manager
I fully support Julie in this new venture. I came on board with Sign Equity to help with the development of our programme which is tailored to meet the needs of each individual, small group and business.
​
Being married, for many years to someone who is profoundly Deaf, I know first hand the difficulties that hearing people have with communicating with some Deaf people. Hearing people take a lot for granted when it comes to communication. I have witnessed people being told that a person can't hear, only to watch them carry on the way they were. Or worse still, over pronounce their words. This makes it
even harder for a Deaf person to understand and may inadvertently make them feel inferior. Hearing people only do this because they don't know any different. They just need a little help to understand.
​
I believe being able to communicate is one of the most basic human rights. NZSL, being an official language of New Zealand, is not used extensively enough. NZSL is a visual language, and many of the signs are logical and easy to remember once you know what they are.
​
I believe the basic course Julie and I have put together, with the help and experience from people in the Deaf community, makes the basics of NZSL and Deaf Culture, quite easy to learn. We have also developed an individual online dictionary, with illustrations and videos of signs taught in each programme. This is to assist our clients in learning in their own time, and for them to use, if they need it, while they are out and about. It is mobile friendly which allows them to use it from any mobile device.
​
What do I bring to this social enterprise? My journey in information technology started in the mid 90's and business management in the early 2000's. My role is to manage the administration, accounts, tech support and website for Sign Equity.
​
I don't want to work just for the sake of making money. I also feel I need to make an impact with what I do. I feel this enterprise can really boost, both the hearing and Deaf communities. I hope that we, as a team, can assist in bridging the gap between the two.
Sign Equity Ltd is an initiative that is long overdue to promote and support our most recent official language.
​
Even though I am hearing, I began learning New Zealand Sign Language (NZSL) in 2013 and went through to complete Level 3. This important skill has enhanced my work in the community with all kinds of people.
​
Throughout my life, I have always enjoyed the challenge of learning new languages as I value good communication and understanding of cultural differences.
​
The opportunity that Sign Equity represents enables me to be an advocate and enhance NZSL in the community. I work alongside Julie in a supportive role.
​
I'm excited about the chance that this social enterprise will make in the community.
Born Deaf and raised in the Netherlands, I am fluent in four languages; New Zealand
Sign Language (NZSL), English, Dutch and Dutch Sign Language.
​
For 30 years I have worked for the Deaf Community at large with various roles in
numerous work settings in NZ:
both educational and residential at Deaf Education Centre

service coordinator at Deaf Aotearoa

cultural mediator at Christchurch Polytechnic

employment consultant at Workbridge

outreach worker for NZ Relay

currently teaching NZSL and Deaf Awareness at Canterbury University for Resource Teachers of the Deaf (RTD) students

currently teaching NZSL at Otago University
Being Deaf doesn't hold me back. I have gained considerable experience and established significant connections across multiple organisations. I consider myself to be a strong advocate for NZSL and have passionately taught NZSL in between my jobs for over 20 years. I have amassed significant wisdom and expertise.
​
My current projects and involvements are:
Deputy Chair of the NZSL Board under MSD

Developing Level 2 Teach Sign

Committee of NZSL Teachers Association

Committee member of Otago Deaf Society
​
Personally, I am straightforward, easy to relate to, direct and have a great sense of humour! My vibrant energy, strong leadership and being a role model for the Deaf has allowed me to give an exceptional contribution to the Deaf community.
​
I have been happily married for many years to a hearing man (who can sign) and have three wonderful adult daughters, one who has recently qualified as an NZSL interpreter. In 2018 I won the NZSL Champion Award.
​
I believe Julie's experiences fit exceptionally well into both hearing and Deaf communities. She is a perfect link between the two. Sign Equity Ltd is a basic and very effective way of connecting both the Deaf and hearing communities in a friendly and relaxed manner. The programme is well developed and resourceful.
​
I felt privileged to be asked to be the NZSL & Deaf Culture Mentor for the team at Sign Equity Ltd.
NZSL / DEAF CULTURE MENTOR
I was born Deaf and have used sign language all my life. I am proud to use NZSL. I qualified as an NZSL tutor, graduating from Victoria University in Wellington in 2014 and have been teaching classes since October 2014.
​
I have taught NZSL in various educational facilities, different schools and at Canterbury University. I have also been assisting in the community by helping families with NZSL communication, going into primary schools to give young children a taste of NZSL, and help a couple of businesses who wanted to learn NZSL.
​
I have three children and my daughter is profoundly Deaf in one ear. My brother is also profoundly Deaf. They all use NZSL at home as their first language.
In my down time, I enjoy tramping, the outdoors, meeting new people and reading books.
​
Julie, having seen a need, and knowing I had taught in some small businesses, approached me about taking NZSL business education further. We both realised how much need there is in the community.
I believe Sign Equity will help bridge the gap between Deaf and hearing people by allowing everybody to communicate more easily with each other.
I am very excited about this initiative.
QUALIFIED NZSL TUTOR & ADVISOR