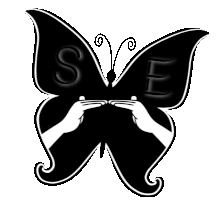 We Teach

Basic
New Zealand
Sign Language
Deaf Community Information Page
A society where everybody can communicate their basic
requirements for everyday needs!
Businesses with this sticker on a window or door are 'Deaf Friendly'
Staff have been taught basic NZSL and Deaf Culture.
They have invested time & money so they can communicate with you better.
​
Please support them!
We supply every business we train with a desktop/counter display, where it is appropriate.
​
If you are having difficulty communicating with the person at the desk point to the desktop display and they will get someone who can sign.
Most businesses won't be able to afford for all staff to be taught NZSL.
Staff wearing this badge have been taught
basic NZSL and Deaf Culture.
​
Please remember: Not all staff can be there every day / all the time. Sign Equity and businesses can not guarantee NZSL can be available 100% of the time. We all do our best.
Please sign slowly and be patient. Staff have only had 4 hours of training.
Our 'Deaf Friendly' Businesses Web Page
Please click here for a directory of all of the businesses who have completed our course. They have staff members who know basic NZSL and a small number of signs that you are likely to use at their business.
​
We teach the most up to date South Island signs according to Victoria University. They may be different to what you use, however, just because they are different doesn't mean they are wrong. Please don't tell them they are wrong or they may lose confidence and not want to use NZSL.
​
If you see a sign that is not correct, please contact us. We do want to make sure NZSL is being used correctly. We will look into it and correct if needed.
Sign Equity Would Love To Hear From You!
​
As a Social Enterprise Sign Equity's sole purpose is to make an impact on the community. The community we want to impact is the New Zealand Deaf & NZSL Community. If we are not making an impact, we may as well all pack up and go home. The best way we can measure this, is by you letting us know how you are finding things. We would love to hear both positive comments as well as constructive criticism.
​
Please click here to send us a quick comment, good or bad.
If we don't know, we can't improve.
​
Please click here, fill out a short form and click send, if there is a business you would like to be taught how to communicate better with the Deaf Community. We want to help the businesses you need first.